Posts for tag: diabetes
By George H Johnson, Jr., DDS, FAGD
April 30, 2020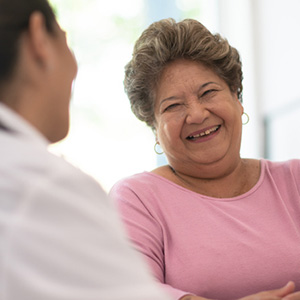 Over 26 million Americans have diabetes, a systemic condition that interferes with maintaining safe levels of blood sugar in the bloodstream. Over time, diabetes can begin to interfere with other bodily processes, including wound healing—which could affect dental care, and dental implants in particular.
Diabetes affects how the body regulates glucose, a basic sugar derived from food digestion that's the primary source of energy for cell development and function. Our bodies, though, must maintain glucose levels within a certain range — too high or too low could have adverse effects on our health. The body does this with the help of a hormone called insulin that's produced as needed by the pancreas to constantly regulate blood glucose levels.
There are two types of diabetes that interfere with the function of insulin in different ways. With Type I diabetes the pancreas stops producing insulin, forcing the patient to obtain the hormone externally through daily injections or medication. With Type II diabetes, the most common form among diabetics, the body doesn't produce enough insulin or doesn't respond adequately to the insulin that's present.
As mentioned, one of the consequences of diabetes is slow wound healing. This can have a profound effect on the body in general, but it can also potentially cause problems with dental implants. That's because implants once placed need time to integrate with the bone to achieve a strong hold. Slow wound healing caused by diabetes can slow this integration process between implant and bone, which can affect the entire implantation process.
The potential for those kinds of problems is greater if a patient's diabetes isn't under control. Patients who are effectively managing their diabetes with proper diet, exercise and medication have less trouble with wound healing, and so less chance of healing problems with implants.
All in all, though, it appears diabetics as a group have as much success with implants as the general population (above 95 percent). But it can be a smoother process if you're doing everything you can to keep your diabetes under control.
If you would like more information on managing dental care with diabetes, please contact us or schedule an appointment for a consultation.
By George H Johnson, Jr., DDS, FAGD
November 22, 2019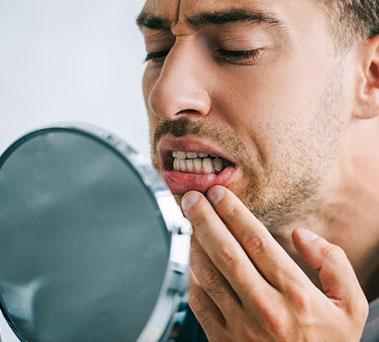 Currently, one-third of Americans are either diabetic or have prediabetic symptoms. Caused by an imbalance in blood sugar levels, diabetes can complicate and increase the risk for other inflammatory conditions like heart disease and that includes another disease typified by inflammation: periodontal (gum) disease.
Each November, dentists join other healthcare professionals in commemorating American Diabetes Month. Besides making people aware of the widespread impact of diabetes, it's also a chance to highlight ways to manage the disease and promote better health for your body overall, including your gums.
If you have diabetes (or your doctor is concerned you may develop it), here's what you should know to keep it from harming your gum health.
Keep your diabetes under control. The adverse effects of diabetes on the body, including the gums, can be minimized through medication, good dietary habits and exercise. Because of its chronic nature, though, managing diabetes should become a permanent part of your daily life. But it's essential to keep symptoms under control to protect your gums from infection.
Practice daily oral hygiene. Gum disease can occur with anyone, not just those with diabetes. A few days without proper oral hygiene to remove bacterial plaque is all it takes to trigger an infection. So be sure you're brushing and flossing each day, as well as having routine professional dental cleanings at least every six months.
See us at the first sign of gum problems. If you notice your gums are reddened, swollen or bleeding after brushing and flossing, see us as soon as possible. If it is gum disease, the sooner we begin treatment, the less likely the infection will cause extensive damage—including tooth loss. It's also possible to have gum disease but not have any symptoms initially. That's why it's important to see us on a regular basis to check your gum health.
Keep your healthcare providers informed. Some studies seem to indicate that if you have both diabetes and gum disease, treating one condition could help improve symptoms with the other. Be sure both the dentist treating your gum disease and the physician managing your diabetes know about the other condition. It may be possible to adjust and coordinate treatment to get the most benefit for both.
Living with diabetes is a challenge, especially if you're also dealing with gum disease. Keeping your diabetes under control and caring for your teeth and gums can help make that challenge easier.
If you would like more information about protecting your dental health while managing diabetes, please contact us or schedule a consultation. To learn more, read the Dear Doctor magazine articles "Diabetes and Periodontal Disease" and "Gum Disease and Systemic Health."
By George H Johnson, Jr., DDS, FAGD
July 05, 2019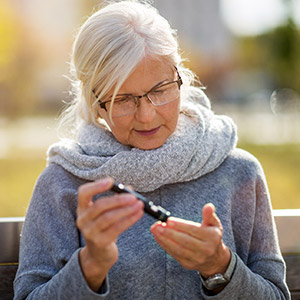 You would love to replace a troubled tooth with a dental implant. But you have one nagging concern: you also have diabetes. Could that keep you from getting an implant?
The answer, unfortunately, is yes, it might: the effect diabetes can have on the body could affect an implant's success and longevity. The key word, though, is might—it's not inevitable you'll encounter these obstacles with your implant.
Diabetes is a group of metabolic diseases that interfere with the normal levels of blood glucose, a natural sugar that is the energy source for the body's cells. Normally, the pancreas produces a hormone called insulin as needed to regulate glucose in the bloodstream. A diabetic, though either can't produce insulin or not enough, or the body doesn't respond to the insulin that is produced.
And while the condition can often be managed through diet, exercise, medication or supplemental insulin, there can still be complications like slow wound healing. High glucose can damage blood vessels, causing them to deliver less nutrients and antibodies to various parts of the body like the eyes, fingers and toes, or the kidneys. It can also affect the gums and their ability to heal.
Another possible complication from diabetes is with the body's inflammatory response. This is triggered whenever tissues in the body are diseased or injured, sealing them off from damaging the rest of the body. The response, however, can become chronic in diabetics, which could damage otherwise healthy tissues.
Both of these complications can disrupt the process for getting an implant. Like other surgical procedures, implantation disrupts the gum tissues. They will need to heal; likewise, the implant itself must integrate fully with the bone in which it's inserted. Both healing and bone integration might be impeded by slow wound healing and chronic inflammation.
Again, it might. In reality, as a number of studies comparing implant outcomes between diabetics and non-diabetics has shown, there is little difference in the success rate, provided the diabetes is under control. Diabetics with well-managed glucose can have success rates above 95%, well within the normal range.
An implant restoration is a decision you should make with your dentist. But if you're doing a good job managing your diabetes, your chances of a successful outcome are good.
If you would like more information on dental care and diabetes, please contact us or schedule an appointment for a consultation.