Posts for: February, 2020
By George H Johnson, Jr., DDS, FAGD
February 20, 2020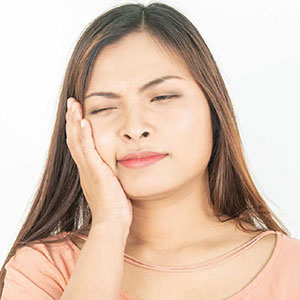 Surgical tooth extraction is a fairly routine procedure with few complications. But one rare complication called dry socket does affect a small number of patients. Dry socket, which derives its name from its appearance, can be quite painful. Fortunately, though, it doesn't pose a danger to oral health.
Normally after a surgical extraction, a blood clot forms in the empty socket. This is nature's way of protecting the underlying bone and nerves from various stimuli in the mouth as well as protecting the area. Sometimes, though, the clot fails to form or only forms partially (almost exclusively in lower wisdom teeth), exposing the sensitive tissues beneath the socket.
Patients begin to notice the painful effects from a dry socket about three or four days after surgery, which then can persist for one to three more days. Besides dull or throbbing pain, people may also experience a foul odor or taste in their mouth.
People who smoke, women taking oral contraceptives or those performing any activity that puts pressure on the surgical site are more likely to develop dry socket. Of the latter, one of the most common ways to develop dry socket is vigorous brushing of the site too soon after surgery, which can damage a forming blood clot.
Surgeons do take steps to reduce the likelihood of a dry socket by minimizing trauma to the site during surgery, avoiding bacterial contamination and suturing the area. You can also decrease your chances of developing a dry socket by avoiding the following for the first day or so after surgery:
brushing the surgical area (if advised by your surgeon);
rinsing too aggressively;
drinking through a straw or consuming hot liquid;
smoking.
If a dry socket does develop, see your dentist as soon as possible. Dentists can treat the site with a medicated dressing and relieve the pain substantially. The dressing will need to be changed every few days until the pain has decreased significantly, and then left in place to facilitate faster healing.
While dry sockets do heal and won't permanently damage the area, it can be quite uncomfortable while it lasts. Taking precautions can prevent it—and seeing a dentist promptly if it occurs can greatly reduce your discomfort.
If you would like more information on oral surgery, please contact us or schedule an appointment for a consultation. You can also learn more about this topic by reading the Dear Doctor magazine article "Dry Socket: A Painful but Not Dangerous Complication of Oral Surgery."
By George H Johnson, Jr., DDS, FAGD
February 10, 2020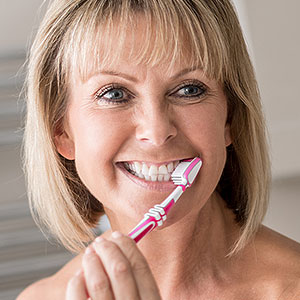 In the world of movies and television, the lead actors get the lion's share of the credit. In reality, though, there wouldn't be much of a show without the supporting cast. You'll find a similar situation in your mouth: While your teeth get most of the attention, another dental structure plays a critical supporting role—your gums.
It's only fitting, then, that we put the spotlight on your gums, especially in February. The second month of the year is Gum Disease Awareness Month, when we highlight the importance of our gums and the dangers they face.
While the gums are an important part of your smile, they're not just for show. Your gums play a critical role in helping to keep your teeth securely attached within the jaw. Their network of blood vessels also supplies nutrients and disease-fighting agents to your teeth. We're not exaggerating, then, when we say your teeth can't survive without them.
But although they're resilient, they do have one major vulnerability: a bacterial infection known as periodontal (gum) disease. Gum disease arises from bacteria that thrive within a thin, built-up film of bacteria and food particles called dental plaque. Untreated, an infection can advance deep into the gums, down to the tooth roots and jawbone.
Gum disease is as much a problem for your teeth as it is for your gums: Weakened gum attachment and loss of bone can put your teeth in danger of being lost. Fortunately, though, there are things you can do to keep gum disease from ruining your dental health.
Brush and floss. To prevent a gum infection, you must keep plaque from building up on your teeth. The best way is a combination of thorough brushing and flossing. Don't neglect the latter, which is necessary to remove hard-to-reach plaque between teeth. And do it every day—it doesn't take long for a gum infection to occur.
Get your teeth cleaned. Even the most diligent hygiene practice may still miss some plaque and its hardened form calculus (tartar). These stubborn deposits, though, are no match for our dental cleaning equipment and techniques. Semi-annual visits are also a good time to evaluate your overall dental health, including your gums.
See us at the first sign of infection. Gum disease is often symptomless, especially in the beginning. But there are signs to look for like gum swelling, redness or bleeding. If you notice any of these, see us as soon as possible. The sooner you begin treatment, the less harm the disease will cause.
Taking care of your gums isn't just good for your dental health—it's good for your overall health and well-being. It also doesn't hurt that your gums are good for your appearance as an important part of a beautiful smile.
If you would like more information about gum disease prevention and treatment, please contact us or schedule a consultation.