Posts for: March, 2019
By George H Johnson, Jr., DDS, FAGD
March 17, 2019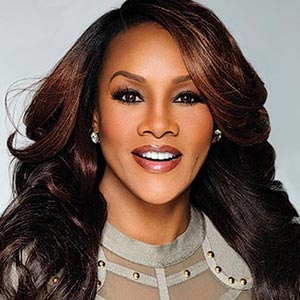 What's an actor's most important feature? According to Vivica A. Fox, whose most recent big-screen role was in Independence Day: Resurgence, it's what you see right up front.
"On screen, your smile and your eyes are the most inviting things that bring the audience in" she said. "Especially if you play the hot chick."
But like lots of people, Vivica reached a point where she felt her smile needed a little help in order to look its best. That's when she turned to a popular cosmetic dental treatment.
"I got veneers years ago," Ms. Fox told Dear Doctor magazine in a recent interview, "just because I had some gapping that probably only I noticed."
What exactly are dental veneers? Essentially, they are thin shells of lustrous porcelain that are permanently attached to the front surfaces of the teeth. Tough, lifelike and stain-resistant, they can cover up a number of defects in your smile — including stains, chips, cracks, and even minor spacing irregularities like the ones Vivica had.
Veneers have become the treatment of choice for Hollywood celebs — and lots of regular folks too — for many reasons. Unlike some treatments that can take many months, it takes just a few appointments to have veneers placed on your teeth. Because they are custom made just for you, they allow you to decide how bright you want your smile to be: anywhere from a natural pearly hue to a brilliant "Hollywood white." Best of all, they are easy to maintain, and can last for many years with only routine care.
To place traditional veneers, it's necessary to prepare the tooth by removing a small amount (a millimeter or two) of its enamel surface. This keeps it from feeling too big — but it also means the treatment can't be reversed, so once you get veneers, you'll always have them. In certain situations, "no-prep" or minimal-prep veneers, which require little or no removal of tooth enamel, may be an option for some people.
Veneers aren't the only way to create a better smile: Teeth whitening, crowns or orthodontic work may also be an alternative. But for many, veneers are the preferred option. What does Vivica think of hers?
"I love my veneers!" she declared, noting that they have held up well for over a decade.
For more information about veneers, please contact us or schedule an appointment for a consultation.
By George H Johnson, Jr., DDS, FAGD
March 07, 2019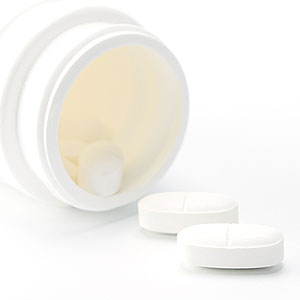 Like other healthcare providers, dentists have relied for decades on the strong pain relief of opioid (narcotic) drugs for patients after dental work. As late as 2012, doctors and dentists wrote over 250 million prescriptions for these drugs. Since then, though, those numbers have shrunk drastically.
That's because while effective, drugs like morphine, oxycodone or fentanyl are highly addictive. While those trapped in a narcotic addiction can obtain drugs like heroine illicitly, a high number come from prescriptions that have been issued too liberally. This and other factors have helped contribute to a nationwide epidemic of opioid addiction involving an estimated 2 million Americans and thousands of deaths each year.
Because three-quarters of opioid abusers began their addiction with prescription pain medication, there's been a great deal of re-thinking about how we manage post-procedural pain, especially in dentistry. As a result, we're seeing a shift to a different strategy: using a combination of non-steroidal anti-inflammatory drugs (NSAIDs), particularly ibuprofen and acetaminophen, instead of a prescribed narcotic.
These over-the-counter drugs are safer and less costly; more importantly, though, they don't have the high addictive quality of an opioid drug. A 2013 study published in the Journal of the American Dental Association (JADA) showed that when two NSAIDs were used together, the pain relief was greater than either drug used individually, and better than some opioid medications.
That's not to say dentists no longer prescribe opioids for pain management following dental work. But the growing consensus among dental providers is to rely on the double NSAID approach as their first-line therapy. If a patient has other medical conditions or the NSAIDs prove ineffective, then the dentist can prescribe an opioid instead.
There's often hesitancy among dental patients on going this new route rather than the tried and true opioid prescription. That's why it's important to discuss the matter with your dentist before any procedure to see which way is best for you. Just like you, your dentist wants your treatment experience to be as pain-free as possible, in the safest manner possible.
If you would like more information on how dentists are safely managing pain in dental care, please contact us or schedule an appointment for a consultation.