Posts for: February, 2018
By George H Johnson, Jr., DDS, FAGD
February 17, 2018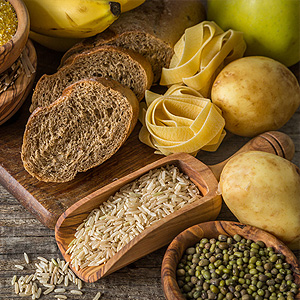 If you've had issues with periodontal (gum) disease, no doubt a few things have changed for you. You may be seeing us for dental cleanings and checkups more frequently and you have to be extra diligent about your daily brushing and flossing.
There's one other thing you may need to do: change your diet. Some of the foods you may be eating could work against you in your fight against gum disease. At the same time, increasing your intake of certain foods could boost your overall oral health.
The biggest culprits in the first category are carbohydrates, which make up almost half the average diet in the Western world, mainly as added sugar. Although carbohydrates help fuel the body, too much can increase inflammation—which also happens to be a primary cause of tissue damage related to gum disease.
Of course, we can't paint too broad a brush because not all carbohydrates have the same effect on the body. Carbohydrates like sugar or processed items like bakery goods, white rice or mashed potatoes quickly convert to glucose (the actual sugar used by the body for energy) in the bloodstream and increase insulin levels, which can then lead to chronic inflammation. Complex or unprocessed carbohydrates like vegetables, nuts or whole grains take longer to digest and so convert to glucose slowly—a process which can actually hinder inflammation.  
Eating less of the higher glycemic (the rate of glucose conversion entering the bloodstream) carbohydrates and more low glycemic foods will help reduce inflammation. And that's good news for your gums. You should also add foods rich in vitamins C and D (cheese and other dairy products, for instance) and antioxidants to further protect your oral health.
Studies have shown that changing to a low-carbohydrate, anti-inflammatory diet can significantly reduce chronic inflammation in the body and improve gum health. Coupled with your other efforts at prevention, a better diet can go a long way in keeping gum disease at bay.
If you would like more information on the role of diet in dental health, please contact us or schedule an appointment for a consultation. You can also learn more about this topic by reading the Dear Doctor magazine article "Carbohydrates Linked to Gum Disease."
By George H Johnson, Jr., DDS, FAGD
February 02, 2018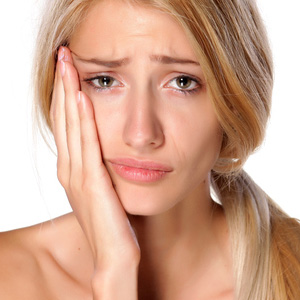 Tooth decay is one of the most common diseases in the world, nearly as prevalent as the common cold. It's also one of the two major dental diseases—the other being periodontal (gum) disease—most responsible for tooth and bone loss.
Tooth decay begins with high levels of acid, the byproduct of oral bacteria feeding on food remnants like sugar. Acid can erode tooth enamel, leading to a cavity that will require removal of decayed material around it and then a filling.
Sometimes, though, decay can spread deeper into the tooth reaching all the way to its core: the pulp with its bundle of nerves and blood vessels. From there it can travel through the root canals to the bone. The continuing damage could eventually lead to the loss of the infected tooth.
If decay reaches the tooth interior, the best course of action is usually a root canal treatment. In this procedure we access the pulp through the crown, the visible part of the tooth, to remove all of the diseased and dead tissue in the pulp chamber.
We then reshape it and the root canals to receive a filling. The filling is normally a substance called gutta percha that's easily manipulated to conform to the shape of the root canals and pulp chamber. After filling we seal the access hole and later cap the tooth with a crown to protect it from re-infection.
Root canal treatments have literally saved millions of teeth. Unfortunately, they've gained an undeserved reputation for pain. But root canals don't cause pain—they relieve the pain caused by tooth decay. More importantly, your tooth can gain a new lease on life.
But we'll need to act promptly. If you experience any kind of tooth pain (even if it goes away) you should see us as soon as possible for an examination. Depending on the level of decay and the type of tooth involved, we may be able to perform the procedure in our office. Some cases, though, may have complications that require the skills, procedures and equipment of an endodontist, a specialist in root canal treatment.
So, don't delay and allow tooth decay to go too far. Your tooth's survival could hang in the balance.
If you would like more information on tooth decay treatment, please contact us or schedule an appointment for a consultation. You can also learn more about this topic by reading the Dear Doctor article "Root Canal Treatment: What You Need to Know."