Posts for: October, 2017
By George H Johnson, Jr., DDS, FAGD
October 27, 2017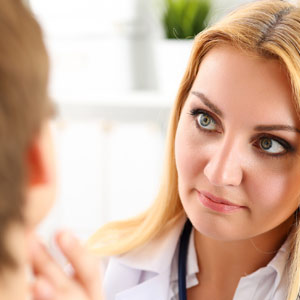 You've been treating a persistent rash around your mouth with medicated ointments, but it's not going away. The problem may be the ointment — it could actually be sustaining the particular rash you have.
Peri-oral dermatitis is a scaly rash with small bumps (some filled with pus) around the mouth, eyes or nose. It's especially common among women ages 20-45, possibly due to hormonal factors or cosmetic use. Other than its unattractiveness you might not otherwise notice it, although it can cause stinging, itching or burning. There are ways to treat it effectively, though not necessarily the way you might think.
Many skin conditions respond well to topical steroids, like ointments or lotions containing hydrocortisone. But prolonged use of a steroid for skin irritations might actually increase risks for peri-oral dermatitis. Applying it to an existing rash may also deceive you — the steroid constricts some of the skin's tinier blood vessels, which will make the rash appear as if it's fading. The effect, though, usually doesn't last more than an hour. If you continue to use the steroid, the rash won't get better.
The key to alleviating peri-oral dermatitis requires treatment from a physician, dermatologist or dentist, who will also be able to accurately diagnose the specific skin condition you have. If it is peri-oral dermatitis, the first step is to stop using any topical steroids and only wash with mild soap or similar substitute. You'll have to be patient because the rash may at first appear to flare up and worsen before getting better.
Instead of steroids, we may prescribe antibiotics to help clear the rash, typically tetracycline. It may take several weeks of use before the rash begins to clear; as it does clear, you would either stop the antibiotic treatment or taper off over a four-to-five week period.
While some cases of peri-oral dermatitis will clear up and remain that way, some people may experience chronic reoccurrences. Even so, by using the same treatment approach we can still effectively manage the condition for the long-term.
If you would like more information on peri-oral dermatitis and similar rashes, please contact us or schedule an appointment for a consultation.
By George H Johnson, Jr., DDS, FAGD
October 12, 2017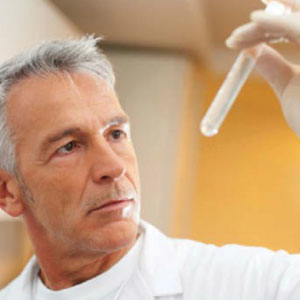 Saliva probably doesn't rate high on your amazement meter. You're more likely to notice its absence and the dry irritation that results.
But you might be more impressed with this unsung bodily fluid if you knew all the things it does. It's definitely a multi-tasker, performing a number of jobs (including aiding in digestion) that not only keep your oral health on track, but your general well-being too. And there are even new testing methods where saliva may even tell us when you're not doing so well.
Here are 3 more tasks your saliva is doing for your mouth right now that truly makes it amazing.
Cleansing. Your teeth's chewing action shreds food so it's easier to digest. But that also leaves behind tiny particles in your mouth. Bacteria feast on these particles (especially carbohydrates like sugar) and produce acid as a byproduct, which can increase your risk of tooth decay. Saliva serves as a kind of "rinse cycle" for your mouth, helping to wash a good bit of these errant particles down your throat and away from hungry bacteria.
Defense. Speaking of bacteria, your mouth is home to millions of them. While most are harmless or even beneficial, a fraction can harm your teeth and gums. Saliva is your first line of defense, emitting an antibody known as Immunoglobulin A that targets these bacteria. Saliva also produces an antibacterial substance called lyzozyme that prevents bacteria from growing.
Enamel Protection. Although it's the strongest substance in the body, your teeth's enamel can't withstand the effects of mouth acid, the by-product of bacterial feeding and growth. Acid levels naturally rise after eating; but even this sudden rise can begin the process of demineralization where minerals in enamel dissolve. Saliva saves the day by first neutralizing the acid and restoring the mouth's normal pH in about thirty minutes to an hour. It also helps restore minerals in enamel, a process called remineralization. It's all in a day's work for this remarkable fluid.
If you would like more information on the importance of saliva to oral health, please contact us or schedule an appointment for a consultation. You can also learn more about this topic by reading the Dear Doctor magazine article "Saliva: How it is used to Diagnose Disease."